Who are you and what do you want?
Ad-land 101 from a grad perspective

Don't worry, the question is meant in the nicest possible way. Let me explain.
So I'm going to make some assumptions. I'm assuming your face is staring at this Ogilvy Goliath blog site because you're interested in applying for the program? Great, fantastic, definitely do that! But first…
You need to know two things:
Who are you and what do you want?
Let's break this down shall we?
These questions are pertinent when considering a future in Advertising, because you'll likely be faced with 3 options when hitting apply to Ogilvy's Grad program:
1. Account Management
2. Creative
3. Planning
When I started, I had only a vague notion of what each area really entailed, so, lets do some super fun generalised stereotyping to work out which one we like best and what each of these areas involves (this is purely opinion, no facts here!).
Account Management is naturally at the top of the list as this is where stuff gets done. Account Management is the engine room of the agency, we keep everything ticking along. I sit in Accounts on Optus Business, so I feel almost qualified to tell you what happens here.
Are you organised to a fault? Ruthlessly efficient? Are you good at reading people, have you been told you have high EQ? Are you often praised for your salesmanship skills? Can you juggle?
Perhaps Accounts is for you! This is the client facing department. We keep everyone in line – from clients and creatives to planners and production – and make sure everything runs as smoothly as humanly possible. The Accounts department are facilitators. Without Account Management, not a lot gets done in Ad-Land.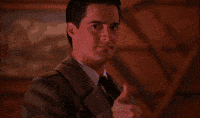 Moving right along…
Do you like shiny things? Crazy digital design inspo or incredibly creative ideas? Could you come up with 100 different ways to sell a burger and still have more to give? Are you good at writing, drawing or generalised creativity? Do you cope well with rejection, logo size increases and last minute changes to briefs? Then perhaps the Creative department is where you belong...
And last but certainly not least, the brains behind the beauty and the brawn (I'll let you determine which is which). That's right folks, we're talking about Planning.
Our planners generally know what's what, who's who, and how to make a campaign strategy align and flow. They understand tricky things like research and data, and most importantly they make us believe we can understand it too! At Ogilvy we have specialist planners for every day of the week, in everything from digital and behavioral science to social and numbers (that's my technical term for data analytics). Basically these people know things, they're insightful. Or at least that's what the briefs tell me.
So if you feel like you got the research bug, you're feeling a little strategic, and you like answering questions like why, how and are you sure… perhaps these folks will be your friends.

I hope this has provided some insight into the mad world of Ogilvy and helped you define who you are and what you want to be. Maybe a bit of column A and a bit of column B? Not a problem, we like multifaceted folks.
Back to Gigantic Update