When KFC tried to prove its food was good quality, no one believed us
So we needed someone else to tell this story for a chance at getting Australians to reconsider the quality of KFC's chicken.
Our story had an unlikely hero
A KFC store owner named Sam, cast from 30,000 employees.
We scripted, filmed and posted our story live to a Facebook Group we started on behalf of Sam.
And the story had a simple driving force: we wanted Australia to consider whether Kentucky Fried Chicken deserved a Michelin Star.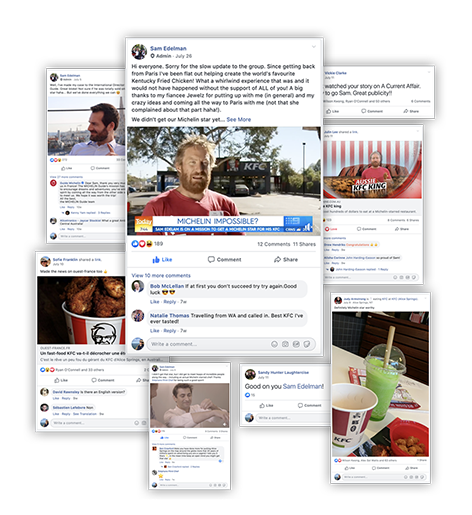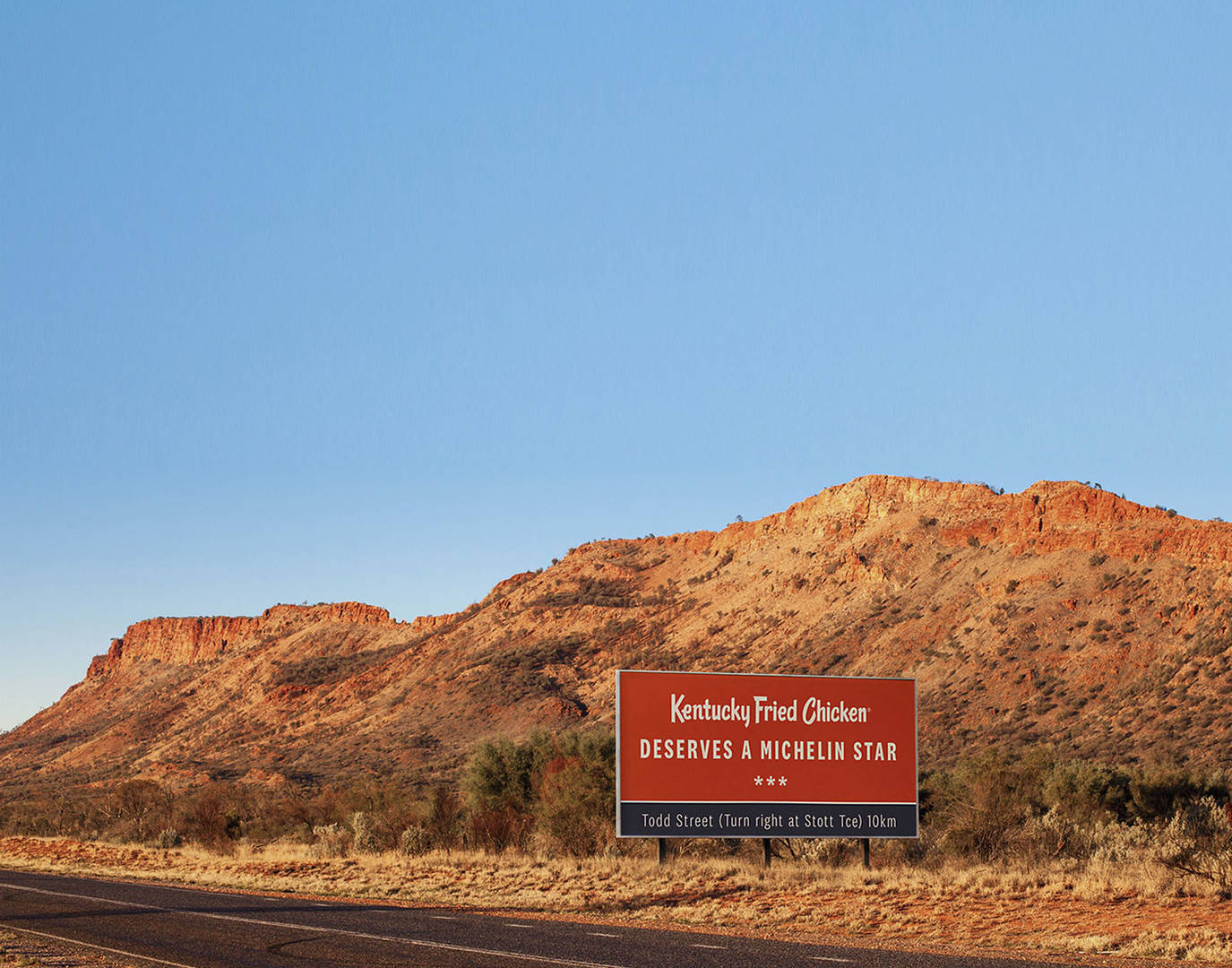 From Alice Springs to Paris
This grass-roots storytelling approach proved irresistible to local, national and international media who used Sam's Facebook Hub as a content hub for their own stories. Leading to 724 individual articles with 99% positivity.
And the whole time a dedicated team was supporting the narrative as Sam's story gained traction.

This campaign's bold strategy was to ditch advertising
Instead we associated with a symbol of food quality, leveraging its credibility and influence to get Kentucky Fried Chicken the quality kudos it deserved.
Because independent research (GALKAL 2018) found that by reminding people what the letters KFC literally stood for, you could immediately increase perceptions of KFC's food quality and credentials. By simply talking about KFC's chicken as Kentucky Fried Chicken, it conjured up notions of "care", "authenticity" and "expertise". How crazy is that?
850 MILLION PEOPLE
SAW THIS STORY UNFOLD OVER
THREE WEEKS AROUND THE WORLD
From the outside it looked like a random journey
But this was a 360 campaign played in real-time. With multiple and carefully scripted interventions - which meant it was soon snowballing into pop culture.
And it was only made possible by media, advertising, PR, and client genuinely working as a team for five months.

"This is truly divine"

Kyle Sandilands, Radio Shock Jock
"I'd love a bucket"

Paul Liebrandt, Micheline Starred Chef
"Oh my that's good"

Rob Broadfield, Good Food Guide Editor
"Give him the Michelin star"

Georgie Gardner, Today Show
"You're f#@*ing crazy"

Stéphane Pitré, Michelin Starred Chef
"Frankly... I'm not sure"

Gwendal Poullennec, International Director of the Michelin Guide