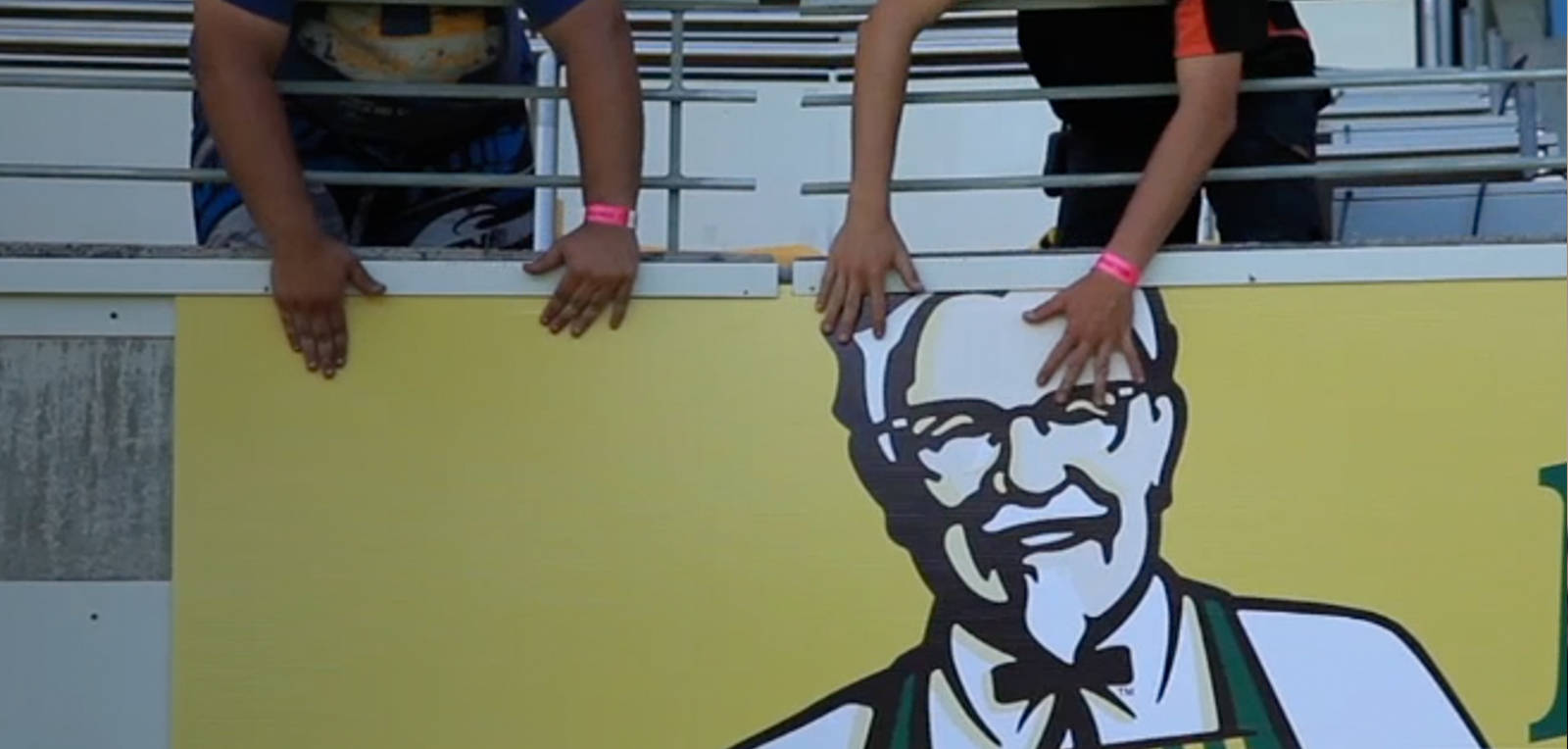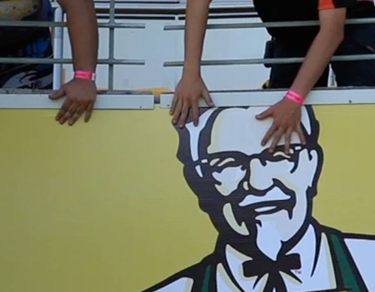 Turning the
Colonel

Green and Gold.


With England's Red & White Barmy army heading down-under to try and regain The Ashes, Cricket Australia sponsor KFC needed to change their logo and livery to show their support for the Aussies. In a global first the world's most recognisable icon was given a makeover turning from red and white to green and gold and Aussies embraced the colour change with fervour.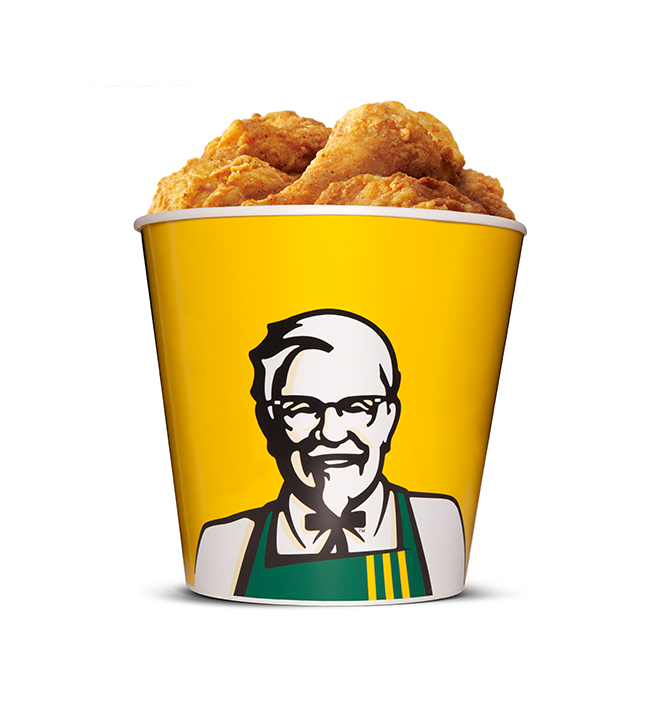 True colours
Green and Gold. They're our national colours. England's colours, on the other hand, are red and white – the same as KFC. How could KFC be seen to be supporting the Aussie cricket team when their colours indicated otherwise? We had to get them to show their true colours and change their logo.
In a massive re-branding exercise, stores and signage were given a new lick of paint, uniforms and packaging changed colour, in-ground signage turned green and gold as did the website, billboards and bucketheads.
The campaign united the nation – over 10 million people were reached on social media – and showed our support for the Aussie Team. And the best news? Australia won the series 5-0 retaining The Ashes and sending the Poms packing.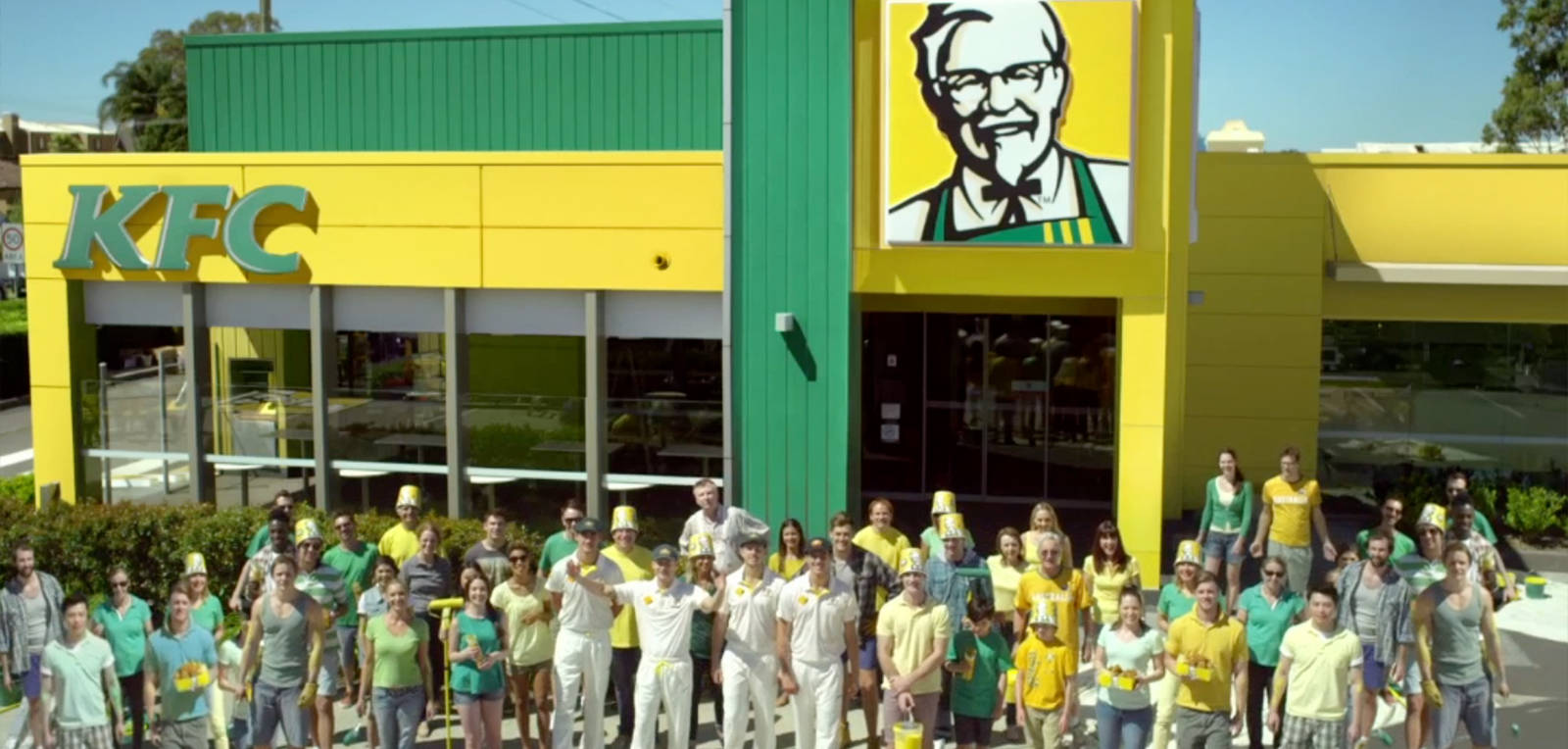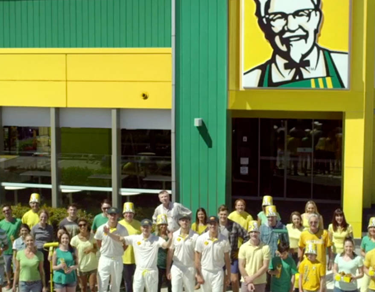 What we
did for KFC
Green and Gold