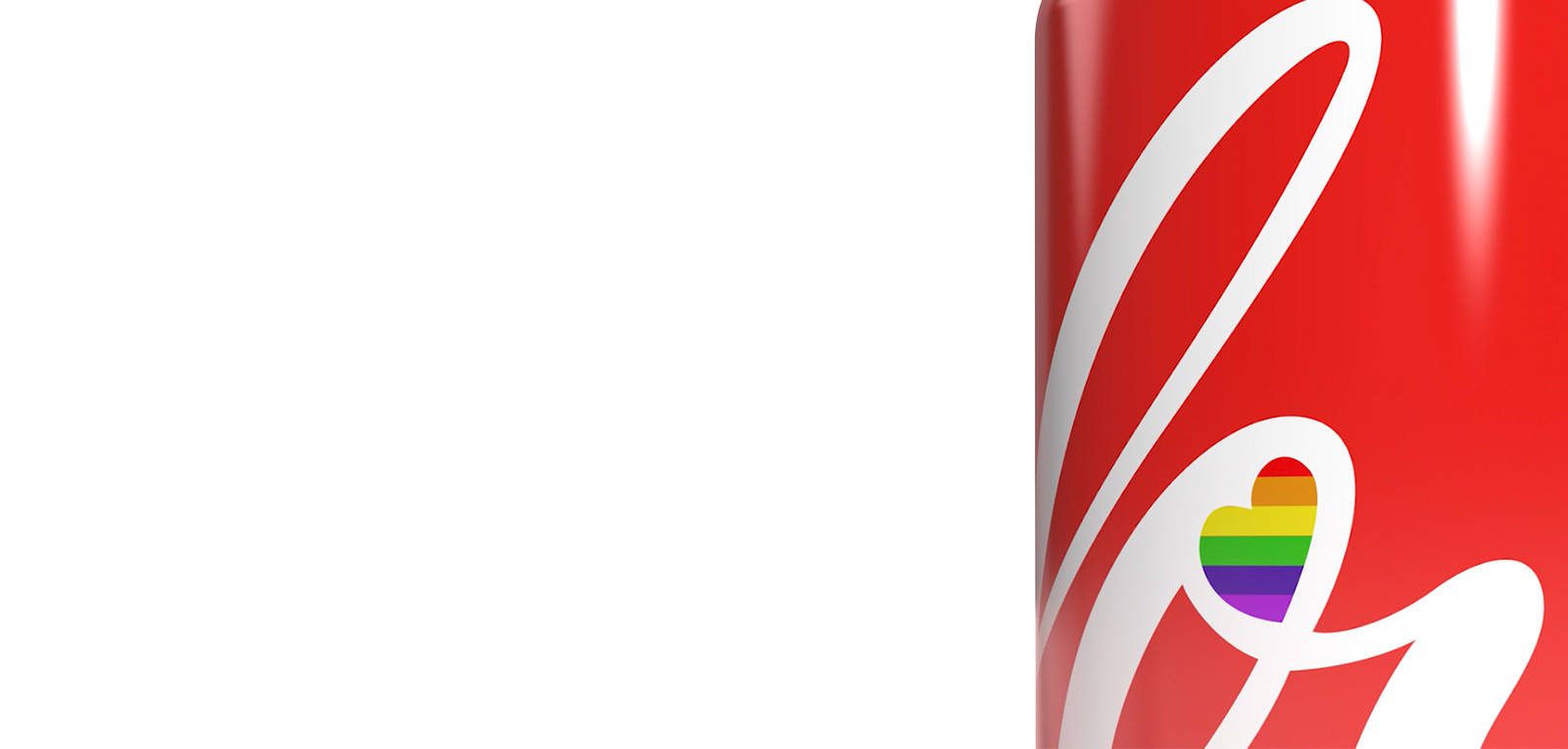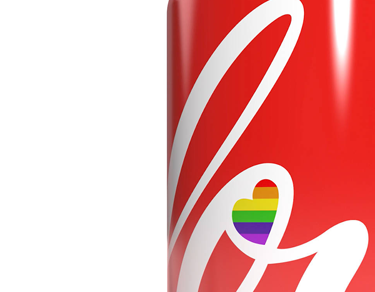 Breaking the rules for
love.
In 2017, the same sex marriage vote divided Australia. Long-term champions of equality, diversity and inclusivity, Coca-Cola wanted to make a very public declaration of their own beliefs - 'No matter who you are or who you love, all couples should be treated equally.' We decided to break the rules surrounding our sacred institution - the Spencerian Script logo - for the very first time in 131 years, to help Australia break the rules surrounding the sacred institution of marriage. The result saw us replace Coca-Cola branding on cans with the word 'LOVE'.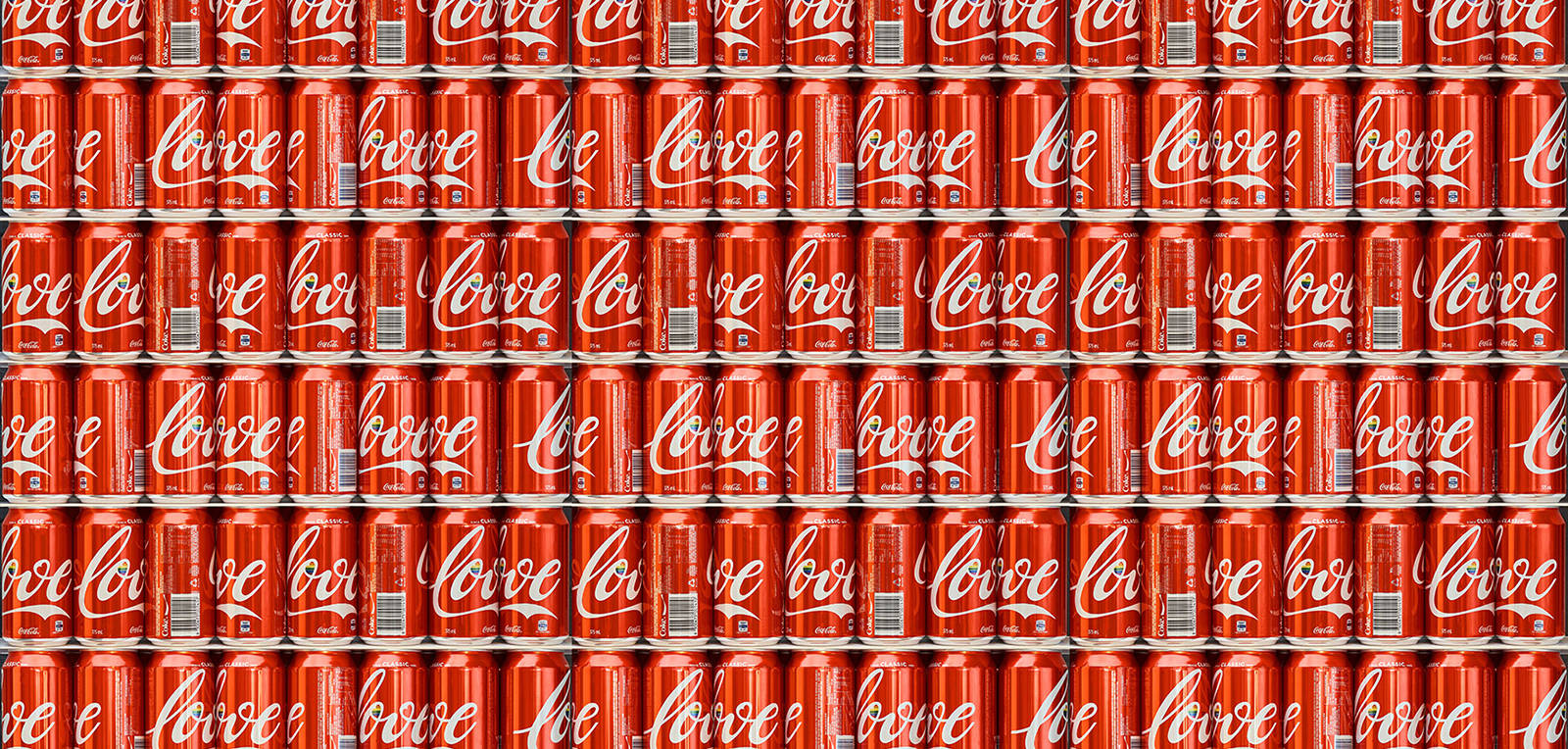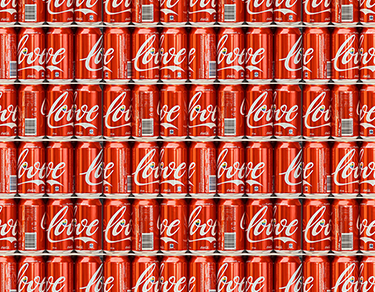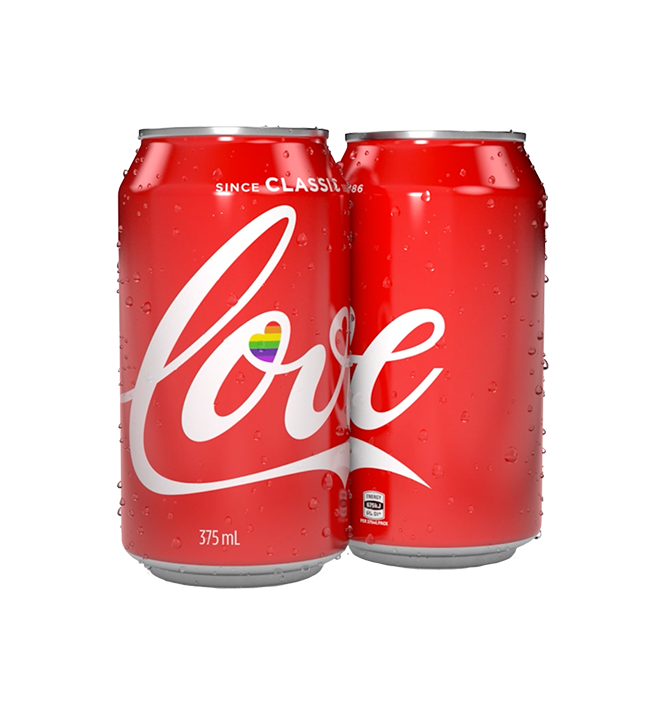 Normalising saying yes
Working closely with the global design team in Atlanta, the cans were designed within 48 hours of the postal vote going public, and in consumers hands 9 days after that. Once the cans hit the shelves, Coke became the poster child of corporate support - helping normalize saying 'yes' to love.
effective at increased brand love
"The word 'LOVE' is reflective of our core values. If ever there was a time to experiment with Spencerian Script, this is the time to do it"

James Sommerville | Coca-Cola VP of Global Design
"It was a perfect combination for what the world needs and what the brand stands for"

Rapha Abreu | Senior Global Design Director. The Coca-Cola Company

"Coca-Cola is for people; it's for everyone – the human race in all its diversity. This was an opportunity to use our iconic packaging to express a simple, strong, critical idea."

Ian Swanson | Coca-Cola South Pacific Design Lead