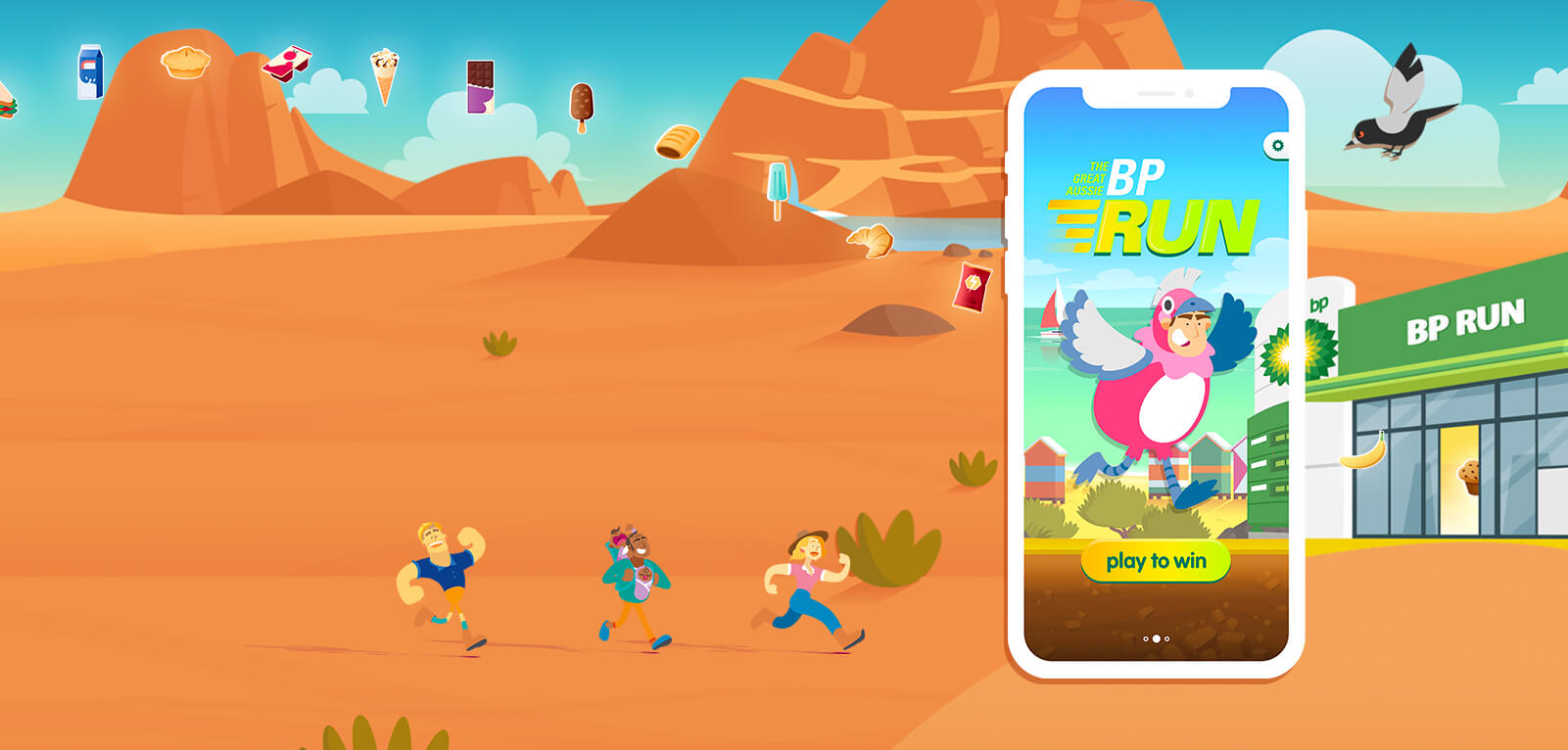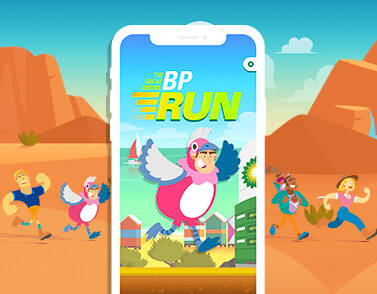 An aussie icon in need of
Innovation
BP has been part of Australian life for 100 years. But over the years, that special connection was lost. With increased competition, Aussies had no reason to choose BP. How could we drive Aussies back into stores?
Gamifying the store experience
Running down to the servo to grab bread, milk or petrol is something all Aussies can identify with. From this insight the Great Aussie BP Run was born. A mobile game that turned every BP store visit into a game experience by rewarding Australians each time they ran into store.
Using transaction data, we turned every reason to run into BP into a playable level in the game. Five iconic characters (including a Galah) traversed true-blue Aussie landscapes, helping players navigate eight different runs to win and collect their prizes instore.
The results
Our campaign became BP's most successful digital activation, ever.
What we did
for the great aussie bp run