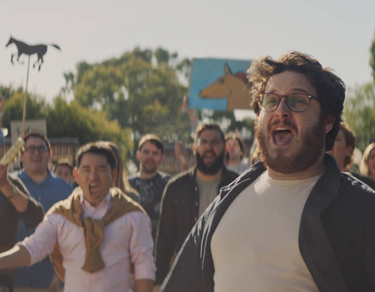 The beer that got people
talking.
There's nothing more Aussie blokes love than a bit of banter over a beer, discussing all of life's big and not so big issues. So, we created a campaign that didn't just own beer banter -it facilitated it. Each touch point became an opportunity for us to send out thousands of conversation starters including elevating one to epic proportions in a brand new TVC – Just what is the most epic pub anthem ever? Is it You're the Voice? Horses? Run to Paradise? Or maybe something else? The beauty was that every question couldn't be answered with a 'yes' or a 'no' meaning the conversations could flow as freely as the beer.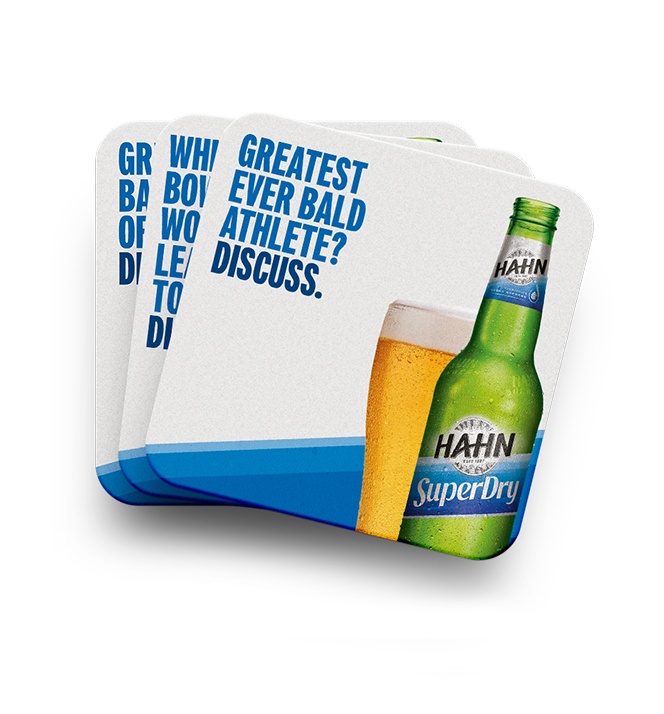 A campaign with 10,000 conversations.
Our campaign didn't end with a traditional television commercial. In fact, that was just the beginning. Our campaign used the much-maligned bar coaster and the undersides of bottlecaps as our greatest form of media. Each featured different conversation starters Such as greatest ever bald athlete? Or even Fast bowler you'd least like to face? That got blokes talking over a beer once again and of course talking about our campaign.
What we do
for Hahn
Beer Banter